Looking back on this year and when I first joined Newgrounds I never really thought that I would grow and come so far as a creator..
I met a lot of cool and friendly people on this site..
My first big game project that I worked on with a friend got front paged on Newgrounds
One of my art pieces got front paged..
And I got more than 300 followers which is insane to me cause I didn't even think I would get more than 100 at the end of 2021..
Thank you
to my friends, inspirations, and other supporters who have made this year one of the best for me :)
And thank you Newgrounds for giving me a place to share my creations...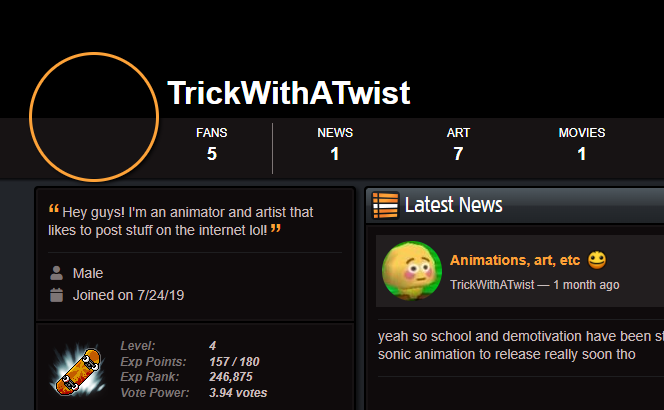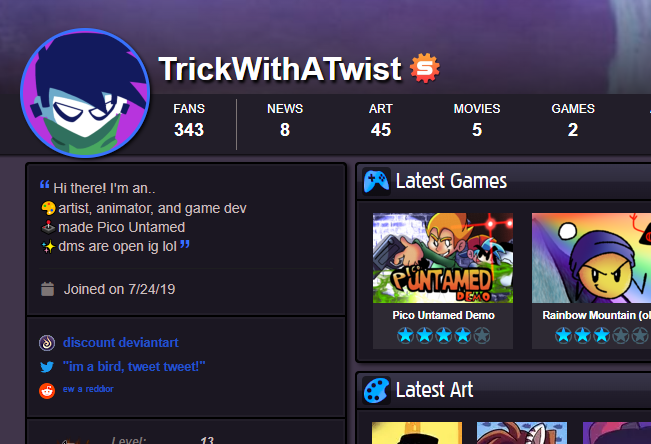 Here's to another great year
And thank you again Newgrounds for making this one of the best.